INVESTMENT
An overview of our prices & Session fees
As parents we make many necessary investments in our children's future - from education to healthcare. Few of these things will bring you as much joy as the precious photos you will have to cherish when they have grown up. In our opinion, professional photography is another necessary investment, and one which will bring a wide smile to your face for years to come. We are here to serve you and capture these lasting memories of the incredible stages in your children's journey to adulthood.
Our prices reflect the very high standard of photography and are completely transparent.
Below you will find details of the initial investment for your photo session.
Session Fees
Standard Family Session (2 hours)
For all families with babies over 4 weeks old, Families up to 6 people.
£150

Stylised Children's Portrait Session (3 hours)
Something special for your child over 5 years old
£200

Newborn Studio Sessions (up to 5 hours)
Newborn babies under three weeks old, includes sibling and family poses.
£250

Maternity Studio Session (3 hours)
Mums to be. Dads and children are welcome to attend.
£200

Maternity & Newborn Package
(If both are booked at the same time)
£350 (save £100)
The Reveal
We will schedule an ordering session roughly 1 week after your session. This is when you will choose and order your photographs. You will be taking your beautiful prints and digital copies (on a usb) home with you on the day of your ordering session. All of our collections include both the printed and digital copies of the photographs you choose in your collection. The digital files cannot be bought separately. We believe that the professional pictures that we are going to create for you deserve to be displayed using only the best quality professional products. Printed photographs are the only sure way to archive your beautiful memories.
There are an range of exciting products we've carefully sourced & we're sure you'll be keen to start building your collection; so why not contact us for a price guide?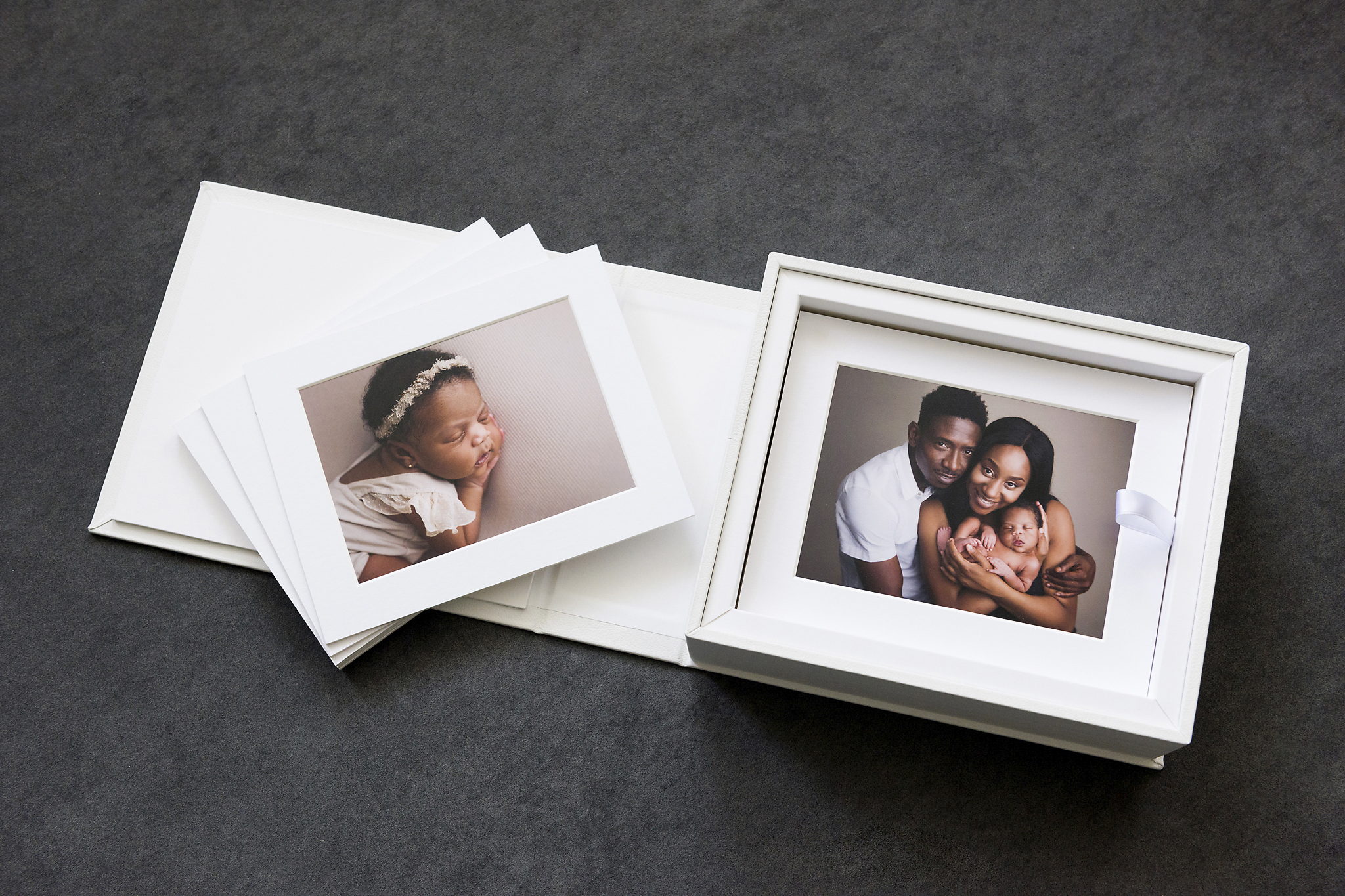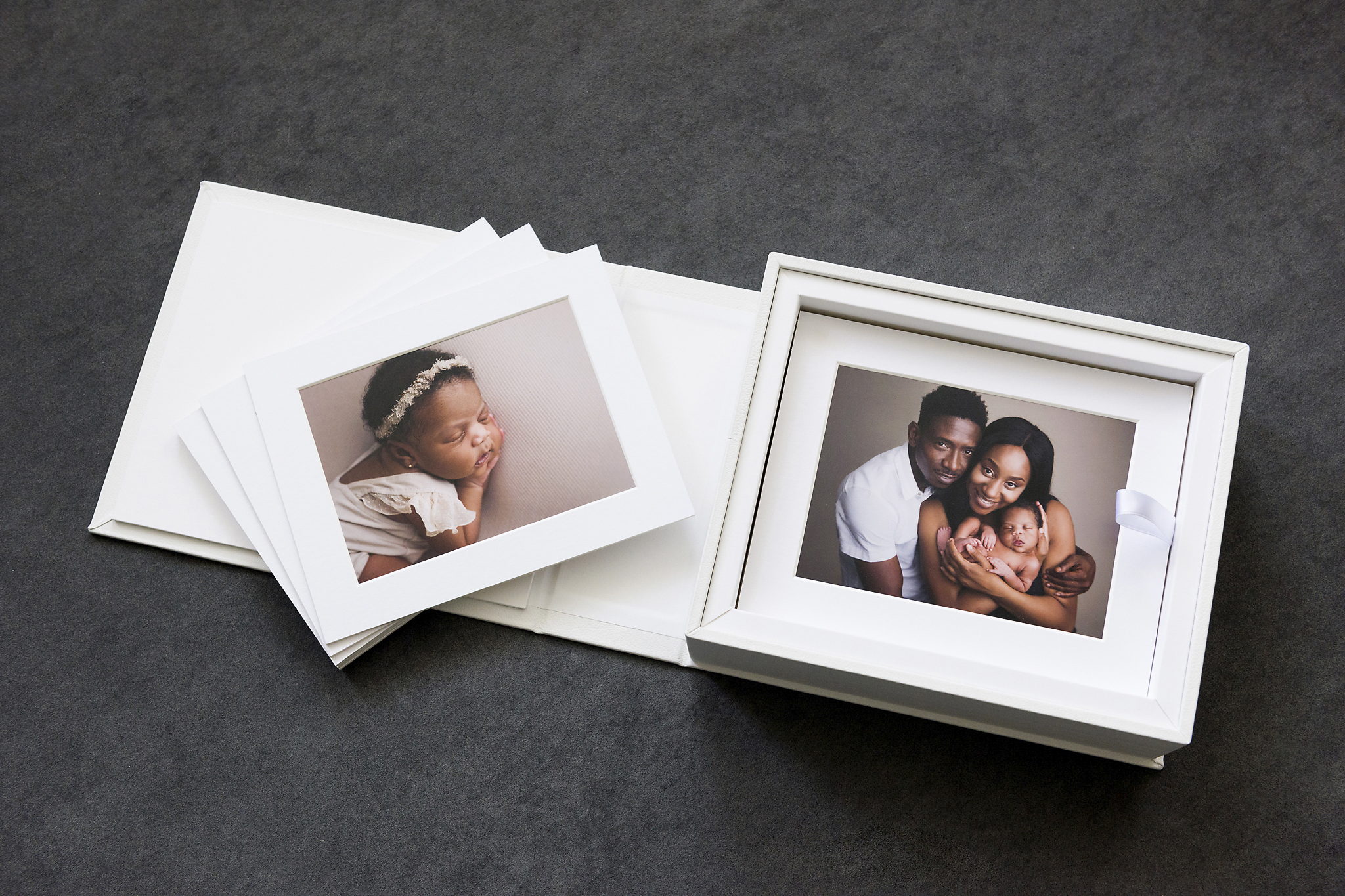 GIFT VOUCHERS
WHY NOT TREAT SOMEONE SPECIAL?
No-one in the history of parenthood has ever NOT wanted beautiful photos of their children. Why not treat someone special to the perfect present? Not only will they thoroughly enjoy the experience, they'll look back on the photos and memories we create for years to come.
Oh, and we've ensured our vouchers entitle you to at least our starter print package... That way you're guaranteed to walk away with something special.